Committed to estate Agency since 1999
We are 100% committed to giving our clients the very best products and customer service. For us, that means putting our customers at the very heart of our organisation and maintaining an open dialogue with them so we are able to anticipate their future needs. That is why we employ more dedicated support staff per customer than any other provider, and why we have the largest development team in the industry. Our clients respond to our transparent customer centric approach with strong, long-lasting relationships, and we're really quite proud of that.
We listen. Then, we use our technical and commercial expertise to pioneer intelligent solutions that help our clients overcome their challenges. Every business is different so one size does not fit all. It is why we have reinvested millions of pounds and man hours into designing a superior software engine that is easily customisable to any need. It is also why we offer an unrivalled commitment to customer service; with clients benefiting from personal trainers and account managers dedicated to helping them maximise the power of the software to solve their business needs.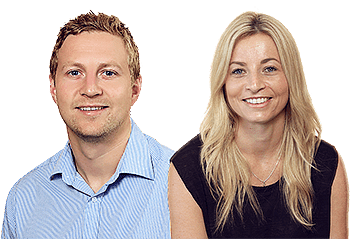 110 expert employees dedicated to every client's success
We deliver market leading cloud-based software and legal conveyancing services for fast growing sales and lettings businesses. But we do more than deliver software as a service. Having been entrenched in the industry since 1999, we confidently help estate agents to maximise their data so they work more productively, connect branch networks more efficiently, and deploy business insight more effectively. This approach has won us numerous awards and seen staff double so that we now have 110 expert employees dedicated to every client's success.

Trusted by 1,000 brands and 20,000 professionals
Our main focus is to deliver technical responses to market changes so our customers can adapt their business and streamline processes to remain competitive. We prioritise innovations that make real differences to the property business and as a result are trusted by over 1,000 brands and 20,000 professionals. With 70% of our clients not only staying with us, but growing with us, we think we're doing something right. So, as we continue to accelerate our market share, we will not lose sight of our customer promise. We remain committed to reinvesting profits into game changing intuitive, intelligent and instinctive technology and personalised customer service.