Housing Market Report April 2023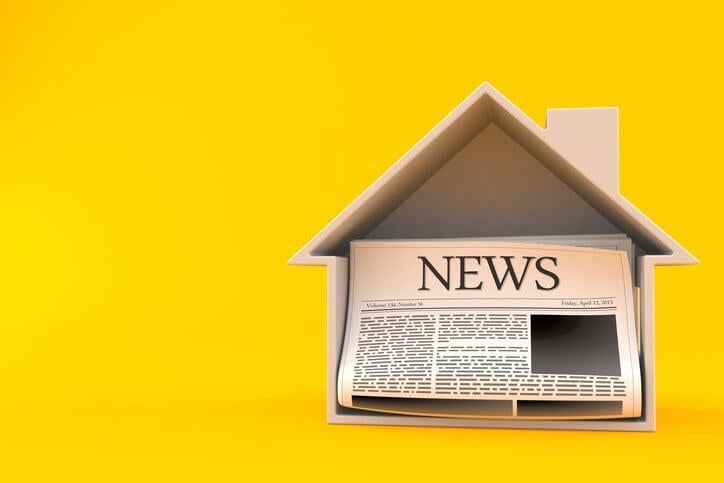 Welcome to our housing market report for April 2023, early spring optimism appears to now have translated into real activity for many agents around the UK, with many of our clients reporting a notable increase in activity this month. In this 2 minute read we will review some of the latest statistics and opinions on what is happening right now and predictions for the year ahead.
The UK housing market has been on a steady decline in recent months, but there are some encouraging signs that the market may be starting to turn around.

As we reported last month the average house price in the UK fell by 0.5% in February 2023, but this was the smallest fall in prices since August 2022. The number of new homes coming onto the market also increased in February, which suggests that supply is starting to meet demand.
These positive signs suggest that the UK housing market may be starting to stabilize. However, it is important to note that the market is still fragile and there are a number of risks that could derail the recovery. Many of our agents are reporting a continued level of strong buyer activity all across the UK, with many of them saying that they are optimistic that 2023 won't be as bad as many thought and that prices overall will continue to be stable and possibly even grow. When you look at data from the ONS in the chart below I can't help but feel that they are right to remain optimistic as despite everything we have seen nothing like a repeat of the changes that occurred in 2009.

One of the biggest risks is the ongoing economic uncertainty. The UK economy is facing a number of challenges, including inflation (which hopefully is now on a downward trajectory), the cost of living crisis, and the ongoing war in Ukraine. These challenges could lead to a slowdown in the housing market, as people become more cautious about investing in property so we must remain cautious when considering our predictions for the year ahead.

Of course another risk is the Bank of England's decision to raise interest rates, after another increase this month we are likely to see higher mortgage interest rates making it more expensive to borrow money, which could make it more difficult for people to get a mortgage. This could lead to a slowdown in the housing market, as people become more cautious about buying a home. But hopefully the Bank of England have now raised rates as high as they need to in order to bring inflation down and things will continue to stabilise.

Despite these risks, there are a number of reasons to be optimistic about the UK housing market. The fundamentals of the market are strong, with strong demand for housing and a low supply of new homes.

Overall, the UK housing market is starting to show signs of stabilisation. However, it is important to be aware of the risks that could derail the recovery. The economic uncertainty and the Bank of England's decision to raise interest rates are two of the biggest risks. However, despite these risks, there are a number of reasons to be optimistic about the UK housing market and although average transaction levels are likely to be down this year it is likely that the best estate agents will be able to thrive this year