Get Paid Your Commission at the Point of Sale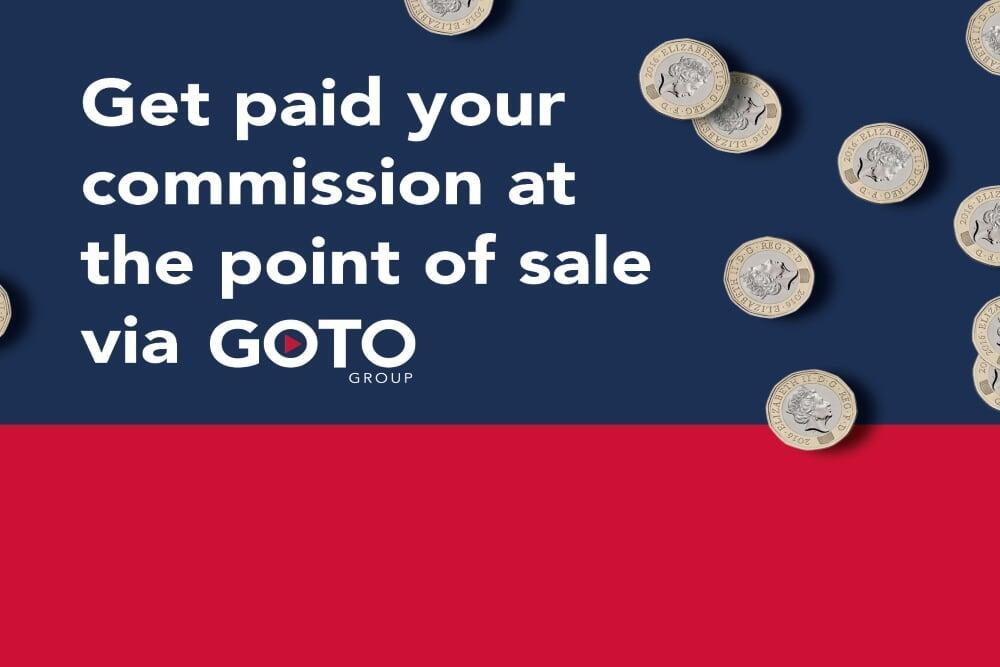 Dezrez have partnered with GOTO Group to provide estate agents with access to a service which pays out commission within 4 weeks of agreeing a sale.
Did you know?
According to TwentyCi…..
Only 64.58% of sales in the UK reach exchange, Over 35% of sales fall through.
The average completion timescale is 135 days (SSTC to completion)
GOTO Group have come up with a solution which provided the following outcomes in 2022:
94.87% completion rate, just over 5% fall through.
Average completion timescale of 68 days
The reservation fee option helps agents increase instructions, secure their pipeline, improve cashflow and maximise revenue. This secure method of sale is similar to private treaty but with the addition of a legal pack being created upfront at no cost to the vendor and the buyer paying a non-refundable reservation fee at the point of sale to secure the exclusivity to complete on the transaction within an agreed timescale. There is no additional cost placed on the vendor to go down this route.
Please click the income calculator link to understand how much additional revenue you could earn via the reservation fee option
Thomas Bradley are a single branch agent using the reservation fee option. They are set to earn an additional £200k+ over the next 12 months. Please see a testimonial from their sales & lettings Director below:
To discover more and learn how you could add Six Figures to your revenue