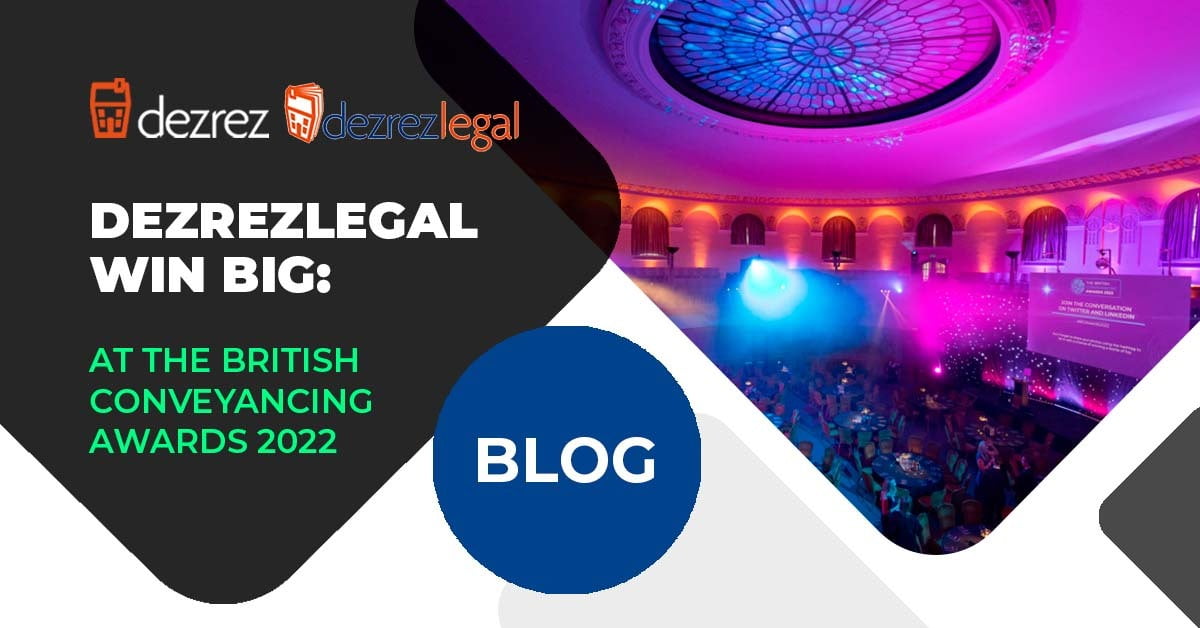 We are extremely proud to celebrate the success of our sister company Dezrezlegal for being recognized for the excellent service they provide; by winning the 'Customer Service Champions' Award at the very esteemed British Conveyancing Awards 2022.
Laura Liddell, Managing Director at Dezrezlegal commented on the achievement by stating:
'"We're incredibly proud of the achievements of our team over the last 12 months. They have been recognised for their commitment to a culture of customer service excellence during unprecedented challenges in the residential conveyancing sector due to the impact of Covid-19 related lock downs and the Stamp Duty Relief period. We're thrilled that their dedication to our customers has been celebrated in a category with such high calibre competition at a nationally prestigious event."'
What Are The British Conveyancing Awards?
The British Conveyancing Awards are recognized amongst the industry as being one of the most prestigious events within the conveyancing calendar. With over 800 attendees, thanks to an additional live stream attendance option, the event took place in Church House, Westminster on the 15th March 2022. This event allows the work of the best conveyancing companies to be highlighted with applicants being shortlisted from some of the biggest conveyancing firms from around the UK. The ceremony allows for a wide range of companies to be recognized for their investment in technology, people and the services they provide.
The Importance Of Customer Service
Dezrezlegal prides itself on working hard to provide its clients with excellent customer care. The inclusion of smaller, designated teams allows for a more personal and caring touch when dealing with each client's individual case resulting in a more approachable, friendly and an overall more positive experience for the client. Thanks to The British Conveyancing Awards 2022, this attention to detail when dealing with their clients allowed them to win the 'Customer Service Champion' category. The category criteria identified excellence in all areas of customer service and support. Further information regarding award requirements can be found here.
The notion of customer excellence is reinstated further by the judging panel of The British Conveyancing Awards Ceremony's comments by stating their amazement at the service demonstrated by Dezrezlegal from:
'"In my view it's almost impossible to determine the level of customer service delivered to clients purely by reading an awards submission. However, reading through the incredible detail of this entry it became clear to me that this firm leaves no stone unturned in their pursuit of delivering superb customer service."'
Want To Experience Award-Winning Service, Then Look No Further
If you are a Rezi customer, thanks to our seamless integration with Dezrezlegal we can provide you with the opportunity to experience award-winning conveyancing services. This allows you to not only save time and work more efficiently but also earn hundreds of extra pounds from every completion.
Click 'Get Started Now' or get in touch with a member of our friendly sales team if you are interested in finding out about the conveyancing services we can provide to our customers.