Guest Blog - Paul Long

Frequency Matters: The Importance of Consistency in Estate Agent Lead Generation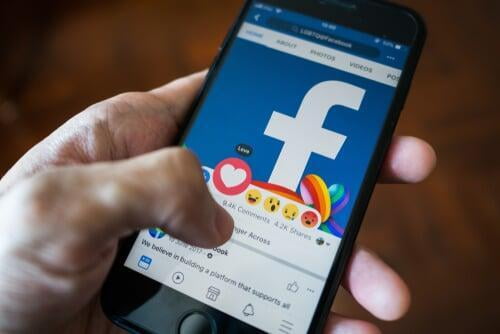 Todays blog is from our friend,Paul Long. Paul is an experienced agency owner who has become a highly sought after Facebook marketing strategist and speaker on the topic of Facebook lead generation in the property sector. Paul has helped thousands of agents focus their Facebook ads on high lead generation and optimal conversion, increasing their revenue and online campaign successes. Passionate about marketing, Paul's understanding of how today's online-empowered consumer is changing the face of sales, enables him to create a better lead generation funnel based on consumer online behaviour.
Frequency Matters: The Importance of Consistency in Estate Agent Lead Generation
In today's digital age, estate agents and letting agents are always looking for new ways to generate leads and get in front of potential sellers and landlords. One strategy that has become increasingly popular is using online valuation tools or guides/checklists to capture leads. However, what many agents are missing is the importance of frequency when it comes to lead generation.

The average person is exposed to around 5,000 ads per day, both online and offline. However, they only remember or take note of a fraction of those ads, around 40. This is where frequency comes in - it's important to remind people of what they've seen and make sure your brand stays top of mind. This is especially true when it comes to generating seller and landlord leads.

But frequency isn't just about reminding people of your brand - it's also about building trust. People are more likely to do business with companies they trust, and one way to build trust is by showing up consistently. This is particularly important in the decision-making process for landlords and sellers when choosing an agent to work with.

They want to know that the agent they choose is reliable and trustworthy, and one way to convey this is by showing up frequently and consistently.

So, how can agents achieve this frequency?



One effective way is by using the Facebook advertising platform. Facebook offers a range of ad formats, including Instagram, WhatsApp Messenger, Stories, and Reels. By leveraging these platforms, agents can appear in front of potential sellers and landlords on a regular basis. This ensures that their brand stays top of mind and builds trust over time.





However, it's important to remember that generating leads online is not a quick fix. Over 80% of people who ask for information online won't take any action for up to 12 months. This means that agents need to be patient and focus on building long-term relationships with potential clients. By showing up consistently and providing value, agents can position themselves as trusted advisors and increase the likelihood that potential clients will choose to work with them when the time comes.





In addition to using Facebook advertising, there are other strategies agents can use to increase their frequency and build trust with potential clients. One effective tactic is email marketing. By building an email list and sending regular newsletters or updates, agents can stay in touch with potential clients and provide them with valuable information. This helps to build trust and positions the agent as an expert in their field.

Another strategy is content marketing. By creating valuable content, such as blog posts or videos, agents can attract potential clients and build trust over time. This is a more long-term strategy but can be highly effective in building a strong brand and positioning the agent as an expert in their field.





In conclusion, frequency is a key factor in lead generation for estate agents and letting agents. By showing up consistently and providing value over time, agents can build trust with potential clients and position themselves as the go-to expert in their field. While Facebook advertising is one effective way to achieve this frequency, agents should also consider other strategies such as email marketing and content marketing to build long-term relationships with potential clients.





So don't overlook the importance of frequency in lead generation. Remember that the average person is exposed to about 5,000 ads per day and so it is crucial to remind potential clients of one's brand and build trust with consistent engagement. Building frequency is essential for staying top of mind and building trust. Consistent brand presence is a way to convey reliability and trustworthiness, which are important factors in the decision-making process of landlords and sellers when choosing an agent to work with. Using Facebook advertising is one effective way to achieve frequency but remember to focus on building long-term relationships with potential clients by providing value consistently. In addition, use other strategies to increase frequency and build trust with potential clients like email marketing and content marketing to attract potential clients and build trust over time.





If you have any questions on the content we covered today or need any further explanation, I'm here to support your success, please reach out.

The #1 Social Media Marketing Expert for Estate Agents In The UK

See more tips at paullong.co.uk