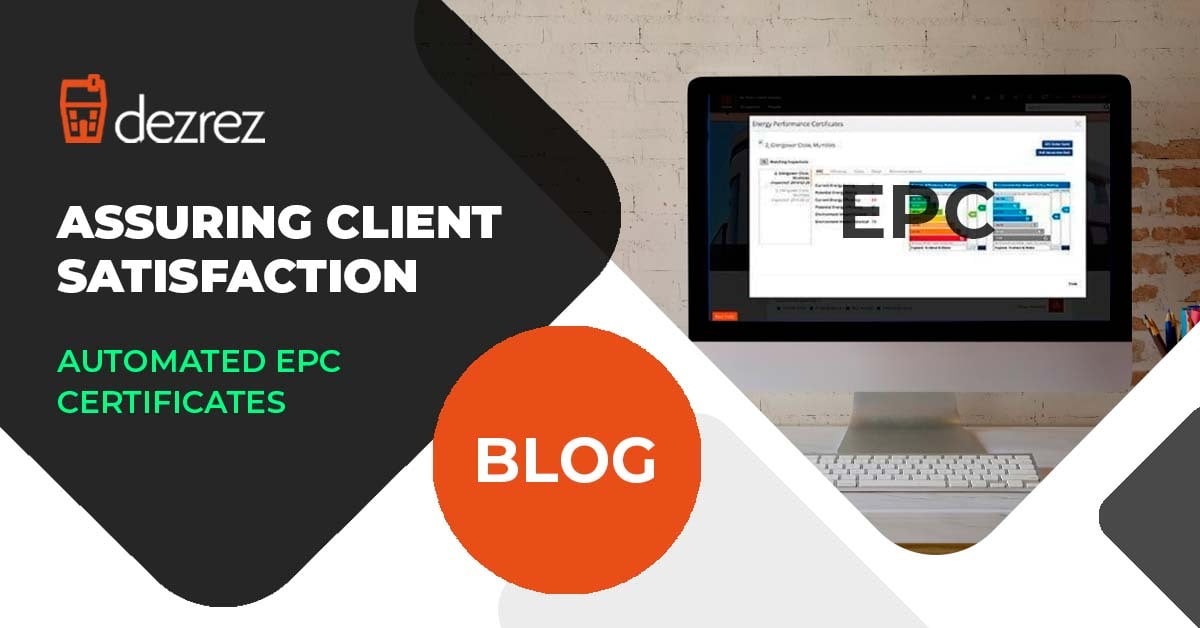 When you have many rental properties to handle it is easy to get lost in documentation. For every property you have within your portfolio, there is a relevant Energy Performance Certificate (EPC) that goes with it. Meticulously searching government databases for this manually is a waste of your valuable estate agents' time. Automation of EPC data as standard practice is the most efficient way of giving prospective buyers or renters what they need - peace of mind.
With an integrated software package, Rezi users can now retrieve and access EPC data instantly through GOTO group, saving time, money and inconveniences.
What is an Energy Performance Certificate (EPC)?
An Energy Performance Certificate (EPC) is an accredited certificate from an assessor stating the energy efficiency and energy performance of a property for rent or sale. The certificate also includes recommendations of how to improve the property's energy efficiency rating (A-G).
Changes to Minimum Energy Efficiency Standards (MEES) are happening now. Scotland is leading the way, stating in the Energy Efficiency (Private Rented Property) (Scotland) Regulations 2020 that by 2025 a property must have an EPC rating of C at a minimum. But until then, as of April 2018, rented properties must meet a minimum standard of an E rating in order to be legally let.

How do you obtain an Energy Performance Certificate (EPC)?
To gain a valid EPC, an assessment is carried out by an assessor to establish how efficient your property's energy consumption is. This is your EPC rating.
An EPC rating can range from A-G, A being the highest and G being the lowest rating. Having this accredited rating allows landlords and property managers to measure carbon, insulation, heating and lighting safety and boiler efficiency.
During your EPC evaluation, the domestic energy assessor will offer recommendations on how to improve your property rating. There are government bursaries and schemes which can support financial costs of implementing changes after your EPC assessment (not available in Northern Ireland).
Obtaining ECP certificates for your property portfolio can be time consuming. Thanks to the integration of Rezi with GOTO Group, EPCs have never been easier to find. Simply use the integrated workflows to source the certificate from within your CRM. This video demonstrates how simple finding an EPC for your property portfolio is for estate agents.
The landlord will still have to independently arrange an energy assessor to complete the assessment every decade, but this information is then easily available for estate agents to get the ball rolling on selling or letting the property.
Do I need an Energy Performance Certificate (EPC)?
An EPC is a legal requirement for landlords and estate agents when selling or letting a property to tenants, for both domestic and non-domestic properties.
Legally, landlords and estate agents must provide prospective tenants and renters the relevant EPC documentation when they enter into a new contract. If your estate agency fails to provide a valid certificate to tenants or buyers you may be fined.
An EPC certificate expires after 10 years, after which time it should be renewed. It is not a legal requirement to renew the EPC for a given property where the current tenant is still paying rent, however, it is good practice to update and make improvements when necessary. Landlords are not required to obtain a new EPC for each new tenant.
Conducting an energy efficiency assessment when it has expired will help your landlords stay up to date with energy-saving installations, saving tenants money on their energy bills and increasing client satisfaction.
Why is an energy Performance Certificate important for prospective tenants?
When selling or letting a property, prospective tenants can search for a property's energy efficiency rating through an EPC register website using the property postcode. A prospective buyer or renter will want to establish the running costs and energy bills they incur when renting or buying a property.
As an estate agent, it is your responsibility to put your client's mind at ease throughout the sales process. Though clients can check this information independently and manually, providing an in-date EPC certificate ensures client satisfaction as you demonstrate transparency from the beginning of the sale or letting. This process can build trust and a rapport with your client as they feel more comfortable in their decision.
With Dezrez's integration with GOTO, automated EPCs allow agents to showcase the energy efficiency of their properties for full transparency with prospective clients. With information at a click of a button within Rezi software, agents can access and relay relevant EPC data from governmental databases to their clients about previous and existing EPC inspection data.
Want to see how estate agency software can streamline the rest of you agency's manual admin processes? Book a demo with one of our team today.