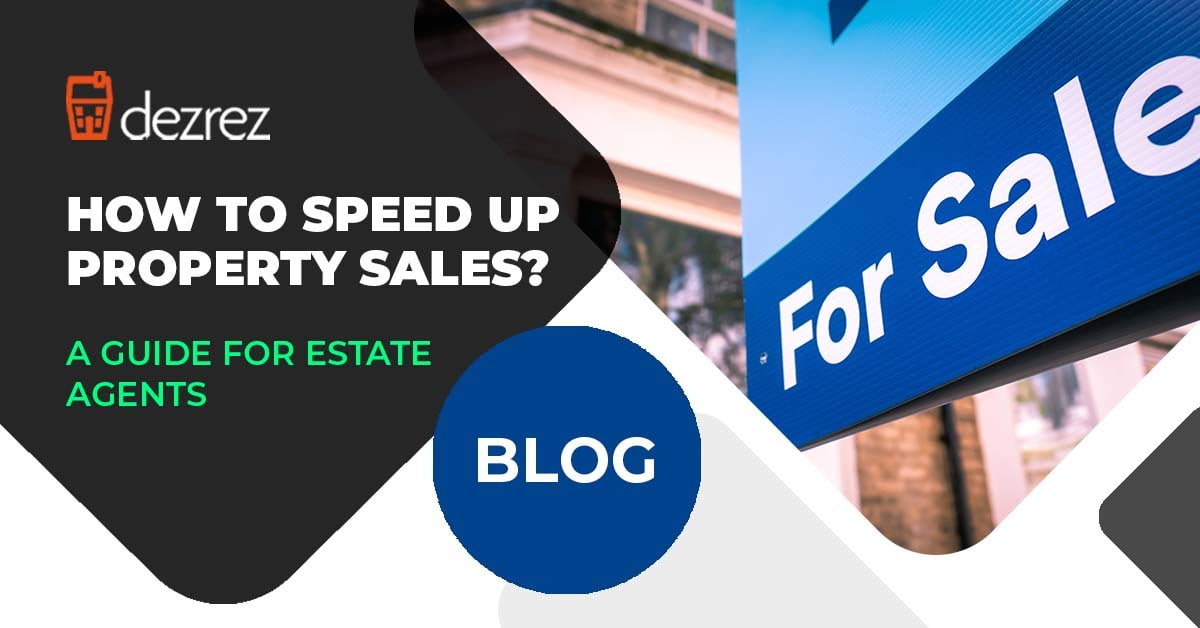 As you know, estate agents focus on advertising and showcasing properties to push sales processes and encourage potential buyers to put in an offer. What can often be overlooked by an agency is what happens when an offer has been accepted. How can estate agents speed up their sales processes once the transaction is already in progress?
More often than not, property sales have a complicated chain which requires agents to have efficient contact management between buyers, sellers, mortgage lenders, conveyancers and more. Your sales pipeline can crumble if you don't have a handle on each of these elements.
Even if you have the best marketing team and closing skills around, you're going to struggle to complete any sales if your conveyancing process is not automated and lacks communication, professionalism and cooperation. If one part of the sales chain breaks, that all important closing date will loom over your estate agency and the clients head for much longer than it should.
Common Issues In Property Sales
As an estate agent, the days leading up to completion date can be more daunting than the advertisement and sale of the property itself. You have your buyer in the bag and your seller is happy. But, there are common downfalls that can stop the sale in its tracks:
Communicating with and between conveyancers.
The legal exchange of a property from the seller to the buyer involves a lengthy administrative process. It's normal that this process should take time, after all, your clients are exchanging valuable assets. Both buyers and sellers will have their own conveyancers, and it often falls on agents to act as the go-between. Poor communication channels are time consuming and risk your sale if things take too long.
Stilted communications and lengthy phone calls.
No one likes it. Not the conveyancing lawyers, the buyers, the sellers, the bankers or the mortgage brokers. Deadlines and documents get lost in email threads, goals and targets during phone calls get forgotten about and clients' needs somehow become the least important part of the finalisation process.
Estate agents are often instructed to use external conveyancers.
Often it is not the external conveyancing lawyer who is poor, but the administration itself which takes time. Not every property sale is the same, and different properties come with different complications. You need to be confident in communicating to different conveyancers to ensure that they are meticulous with their paperwork and get the right things done on time.
Gazumping or gazundering can occur.
Unfortunately, Gazumping and Gazundering is a fact of life in the English property market. Gazumping occurs when the seller accepts a higher offer after you have already begun the conveyancing process. Gazundering occurs when the buyer retracts their original offer to replace it with a lower one and the seller must decide whether to accept the lower offer.
So, getting to that completion date before any unfortunate gazumping or gazundering occurs is a priority for all agents.​
Mortgage offers expiring:
Expiring mortgage offers can throw a spanner in the works if your conveyancing process takes too long. It will feel like an age has passed since your client agreed on a mortgage, but most mortgage offers will only be valid for three months.
Unfortunately, lenders are not legally bound to extend their mortgage offer. Whilst many mortgage lenders feel generous from time to time, your buyer may lose their loan which has secured the property so far.
So, How Can Agents Speed Up Sales?
Ensure All Mortgage Offers Are Valid For The Duration Of The Sales Process
Understanding how long a mortgage offer stands is a crucial part of speeding up your sales process. Co-operating with other parties by setting clear target dates on a centralised platform can reduce the risk that the conveyancing process takes longer than the allocated mortgage offer.
If the mortgage offer expires, pre-existing valuations and document management now needs to be redone – a.k.a: headache, hassle and delay for every party involved. Request every party's loan information at the start of a sales process so that you can set efficient deadlines before mortgage offers expire.
Use Recommended Conveyancers
With Dezrezlegal, the fears of using external conveyancers can be avoided using the existing seamless integrations within Rezi. When sales rely on time efficient communication and real-time updates, using recommended conveyancers means that you have pre-existing relationships, contacts and direct contact channels.
Integrating conveyancing services into your estate agent software or CRM enables your estate agents to ensure a quick and efficient sale. With Rezi, estate agents can benefit from seamless integrations with Dezrezlegal, allowing agents to access recommended conveyancers on a centralised platform.

Use Cloud-Based Estate Agency Software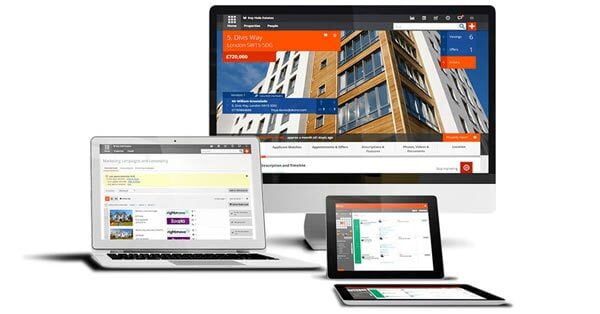 Cloud-based estate agency software is a necessity in the modern property world. For estate agents everywhere, you need to be able to access your property portfolio at the click of a button, not be chained to your desk.

With convenient features such as email sync, calendar sync, and digital document signing; you can keep on top of all of your current sales processes whilst pushing for your future pipeline.

Integrate Coadjute Into Your Estate Agency Software
The Coadjute integration is a state of the art alternative or supplementary integration available within Rezi to help communications with external parties in a sales process.
No matter how complicated a sales chain is, an estate agency utilising Coadjute's integration with their Rezi software can receive regular updates of the status of the conveyancing process. The Coadjute integration places agents in direct contact with conveyancing solicitors and lenders, meaning that you have a real-time view of property transactions.
Coadjute's 'Event Manager' functionality enables all parties involved in a property sale to have access to a centralised sales timeline, so everyone can see the same information seamlessly. By inputting property transaction processes into your estate agency software, you can ensure a faster and more transparent experience for buyers, sellers and agents alike. Transactions happen faster and the risk of deals collapsing is reduced.
Check out how Rezi is utilising Coadjute to speed up your sales process and book a demo to see how Rezi software can help your agency grow.