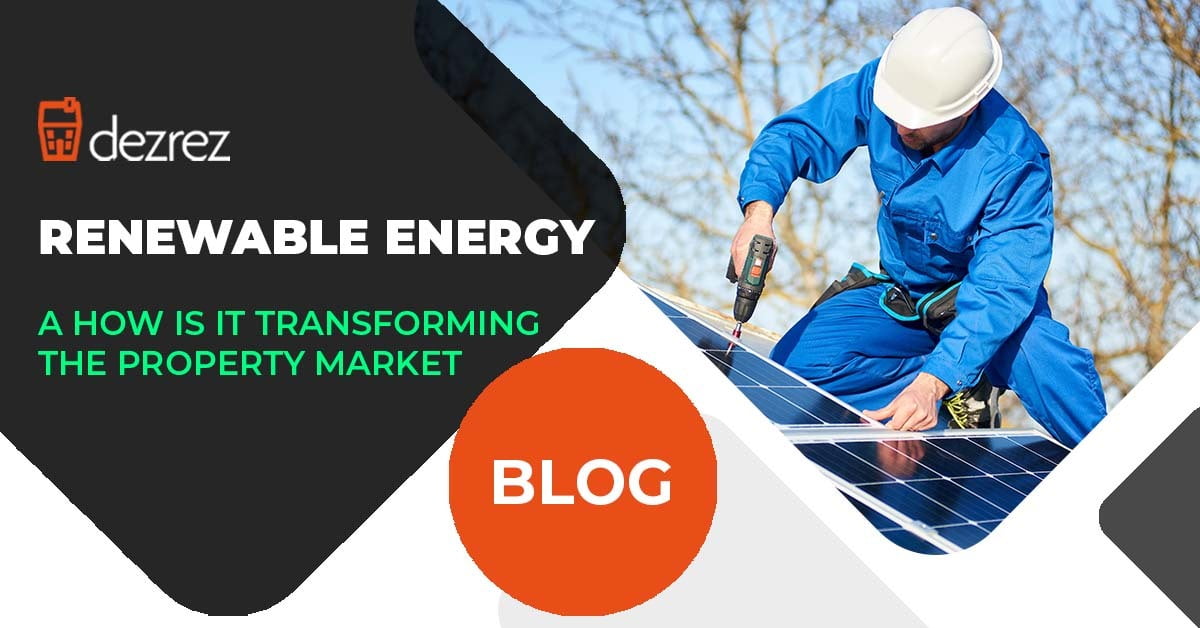 What Is Renewable Energy?
Renewable energy, also sometimes called green energy or clean energy, is energy that comes from natural sources that are replenished in a relatively short time scale. Examples of renewable energy include solar power, hydroelectric power, tidal power, and wind power.
In contrast, non-renewable energy sources such as fossil fuels are finite resources - oil and coal take millions of years to form. The use of fossil fuels for energy production is one of the major contributing factors to climate change so it's imperative that we transition away from these energy sources in order to reach net zero carbon emission goals.
What Types Of Renewable Energy Can Be Used In The Home?
In recent decades, renewable energy technology has become increasingly affordable and available for use in homes. Reducing the household's reliance on the national grid, these sustainable energy sources can even allow homeowners to make money from selling excess energy back to the grid.
Solar energy
Formerly expensive and considered an eyesore, solar panels are becoming an increasingly popular investment, especially among younger homeowners. Solar panels absorb sunlight and convert this into energy that the appliances in your house can use. Some studies suggest that solar panels increase the value of a home by 4.1% on average (a £9,500 value increase for the average UK home).
Wind energy
Small wind turbines on the roof or in the garden can convert wind power into energy that can be used in the home. However, wind energy is less popular than solar panels in residential properties because the turbines take up more space, don't look great and only work best in blustery areas.
Geothermal heat pumps
Similar to how the coils in your fridge pump heat out of the fridge to keep it cold inside, geothermal heat pumps use the temperature of the ground outside to cool your home in the summer and heat it in the winter. While geothermal heat pumps are a great way to heat your home sustainably and cheaply, they are not as common as solar panels and don't have as clear a correlation to property value.
How Does Renewable Energy Impact Real Estate?
In an increasingly eco-conscious world, homes powered by renewable energy are increasingly popular and are sold for above average prices. One study revealed that more than a quarter of respondents saying they would be willing to pay more than a 6% premium for a sustainable property.
It should come as no surprise that people are willing to pay more for sustainable homes - global research last year found that 85% of people have changed their purchasing behaviour to be more sustainable in the past five years. It's clear that the housing market is also being affected by this desire for eco-friendly alternatives.
For estate agents, sustainable homes make for competitive sales processes. The lower energy bills associated with sustainable homes are one of the key reasons buyers are likely to make the investment, especially with the current rise in energy bills. As an estate agent, you're likely to find that an eco-friendly home will gather a lot of attention, and you're going to need to handle enquiries and offers effectively.
Utilising your estate agency CRM will make it simple to monitor a competitive sales process for a sustainable home. With simple, customisable dashboards, estate agents can monitor multiple applicants' interest in a property clearly and efficiently.
What About The Rental Market?
The high quality longevity of renewable-powered homes is attractive to buy-to-let landlords who see these houses as good long-term investments. With renters, especially young and Millennial tenants, looking for eco-houses that are more sustainable and promise lower utility bills, the cost of installing renewable energy measures provides a good return on investment in the rental market.
Where Are Property Values Most Affected By Renewables?
How Do Other Eco-Friendly Features Impact The Property Market?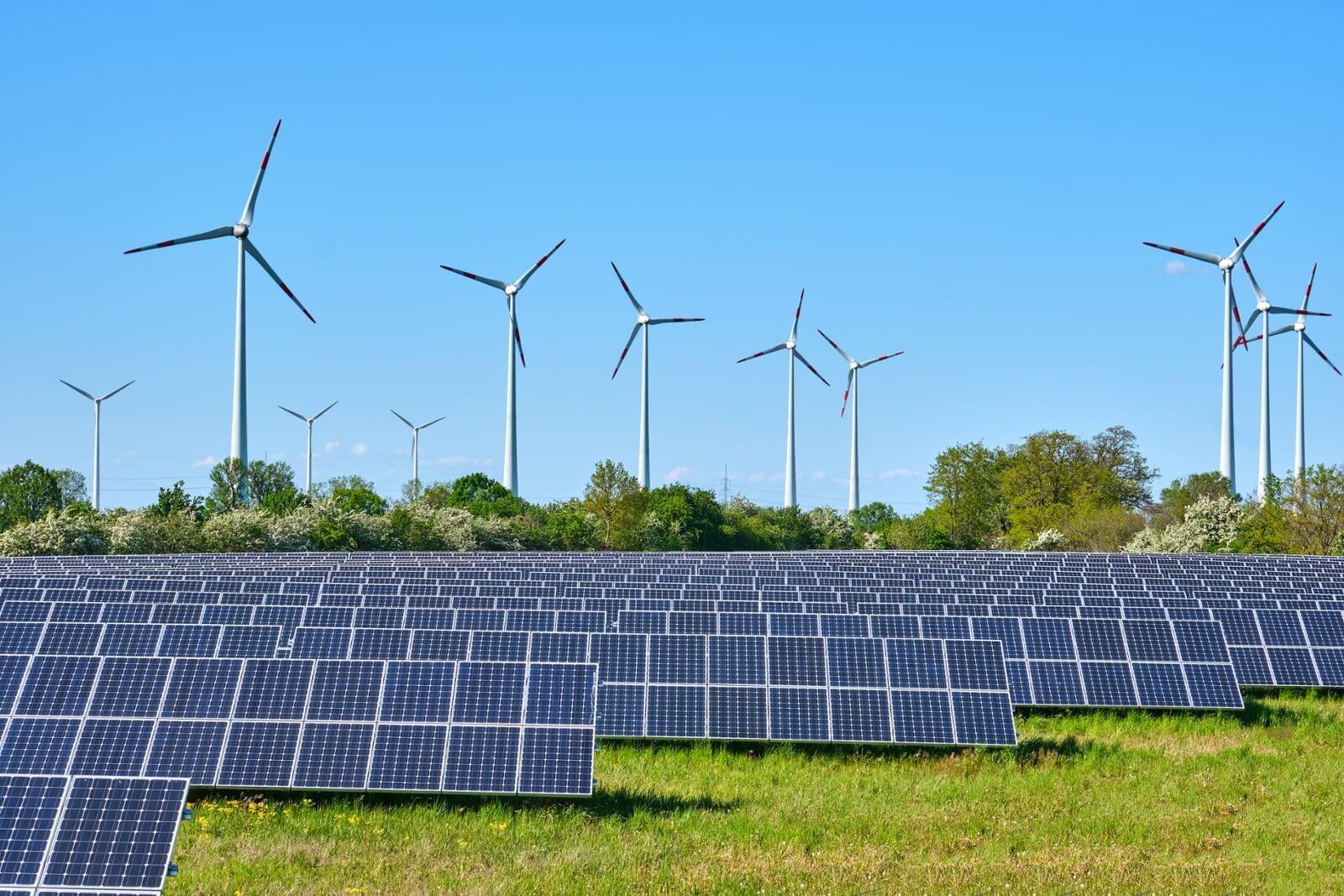 Renewable energy isn't the only way that people are making their homes more eco-friendly. Record numbers of homeowners are expected to install energy-saving home improvements this year, with more than half of UK homeowners wanting to make their homes more energy-efficient to reduce the cost of their bills.
The value of these eco-friendly fixes adds up quickly, making them a sound investment for homeowners. Installing solar panels, wind turbines, triple glazing, and underfloor heating have each individually been estimated to increase property value by up to £13,000, while double glazing, additional insulation, ground source heat pumps, or biomass boilers increase the property value by around £11,000 to £12,000 each.
For estate agents, properties with sustainable energy alternatives and eco-friendly features are great assets to your portfolio. Ensure that you showcase these features in viewings and provide potential buyers with up-to-date EPC certificates for the property including these eco upgrades. Using your Rezi software, you can utilise our integration with GOTO to generate automated EPC certificates for your property portfolio.
How Is The Government Supporting Sustainable Proptech?
The UK Government's Green Deal scheme is helping homeowners install eco-friendly measures in their homes, including renewable energy sources like wind and solar power as well as loft insulation and wall insulation, upgraded heating, windows, and doors, or energy-efficient lighting and heating. Using schemes like this, homeowners can boost their sustainability while increasing the value of their homes. The UK government has also announced rules that require new builds to be greener with around 30% less carbon emissions than current standards.