"Solving challenges for our agents is what we really love doing with our technology. There are so many high-profile agencies now being fined for not being compliant. With this system, in a click of a button, you can be compliant and can get the compliance done within one day". - Richard Price, MD of Dezrez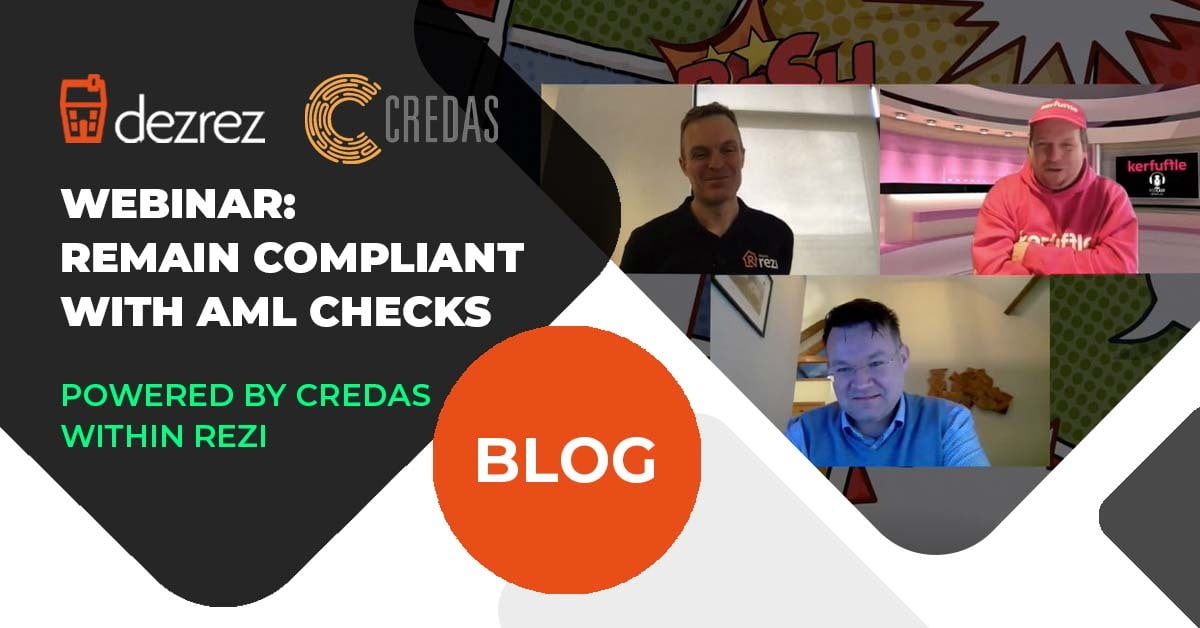 According to HM Revenue & Customs, if your business is covered by the Money Laundering Regulations, your company must meet certain day-to-day requirements. This includes carrying out customer due diligence measures to assure the correct identity of clients and risk assessing your business
What are we trying to achieve?
We provide a solution & a technological lead compliance approach to all our customers. We remove barriers from the sale and therefore enable estate agents to complete more transactions.
Rather than using an external, third-party system every time you need to do an AML check, why not do it seamlessly inside Rezi?

Watch the full webinar now!
Credas, an information technology & service provider specializes in providing technology to the property sector. Their company has developed identity verification and document authentication technologies that are shaped by legislation and therefore make due diligence checks easy to complete.
Thanks to our integration with Credas, you are now able to complete AML checks within Rezi!
Even on a basic level, our integration with Credas is industry-leading from a technical perspective. For example, a standard check includes a biometric test which is usually only included at advanced levels by our competitors. Credas and Rezi offer this with added security and safety as all the checks are done within Rezi itself thus allowing for data minimization.
Watch on-demand our webinar with Kerfuffle & Credas to find out in more detail how the integration works and most importantly how will it most benefit you. The interview also includes a demo showcasing how simple and fully accessible the integration is within Rezi's main dashboard.
The Credas integration is automatically enabled for all Rezi agents. However, if users would like more information or some assistance with getting started, they can complete our online contact form: