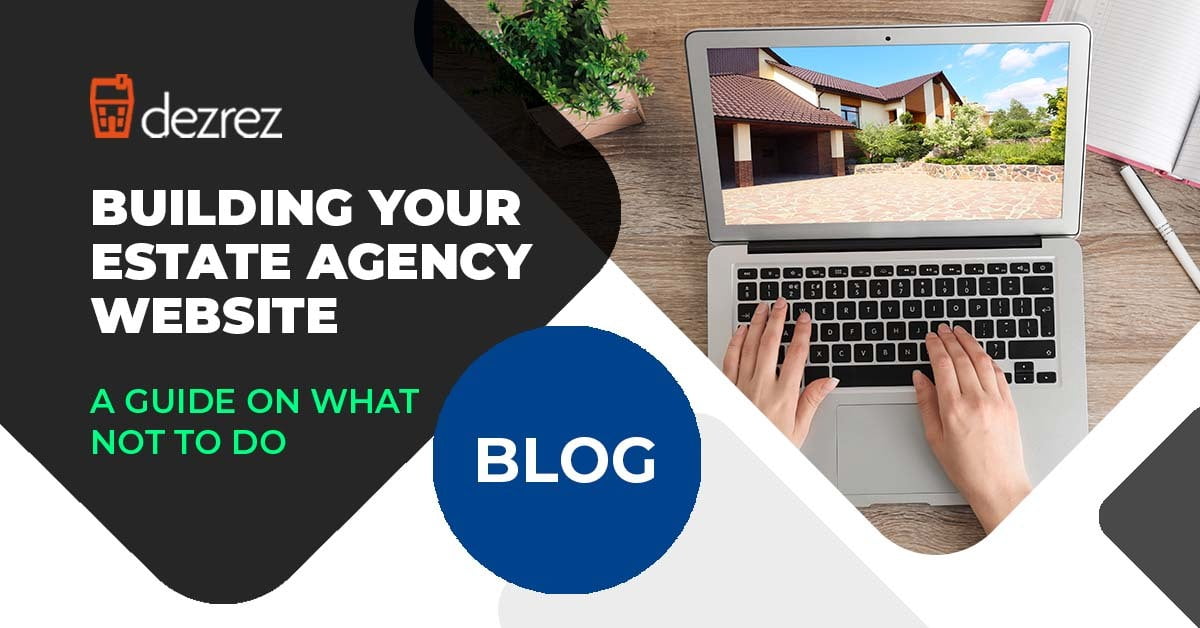 The importance of having a slick, easy to use estate agency website cannot be overstated. Your agency's website is a core part of your real estate business and is an extension of your brand. Think of your website as a shop window that's open twenty-four hours, seven days a week to the public.
Over 80% of property searches begin online, and your clients will make a snap judgement of your estate agency based upon your web design. If pages take too long to load, the navigation of your site is tricky or website design is dated, you run the risk of losing potential clients and potential business. Of course, you already know this- that's why you want to avoid common mistakes and pitfalls.
So, what are the things to avoid when building a website for your real estate business?
Your estate agency website is marketing to the wrong customers
Your real estate website has complicated navigation
During your website build, the core consideration must be the functionality of your website and the user experience navigating the site. If potential buyers and sellers can't negotiate your site navigation, they'll lose interest and go elsewhere.
The moment a client clicks onto your real estate website, your site should pull clients further into your website, either into your listings page or to your blog. For this to happen, your website shouldn't be difficult to navigate or complicated to access content.
Here are some reasons why clients click away from your website: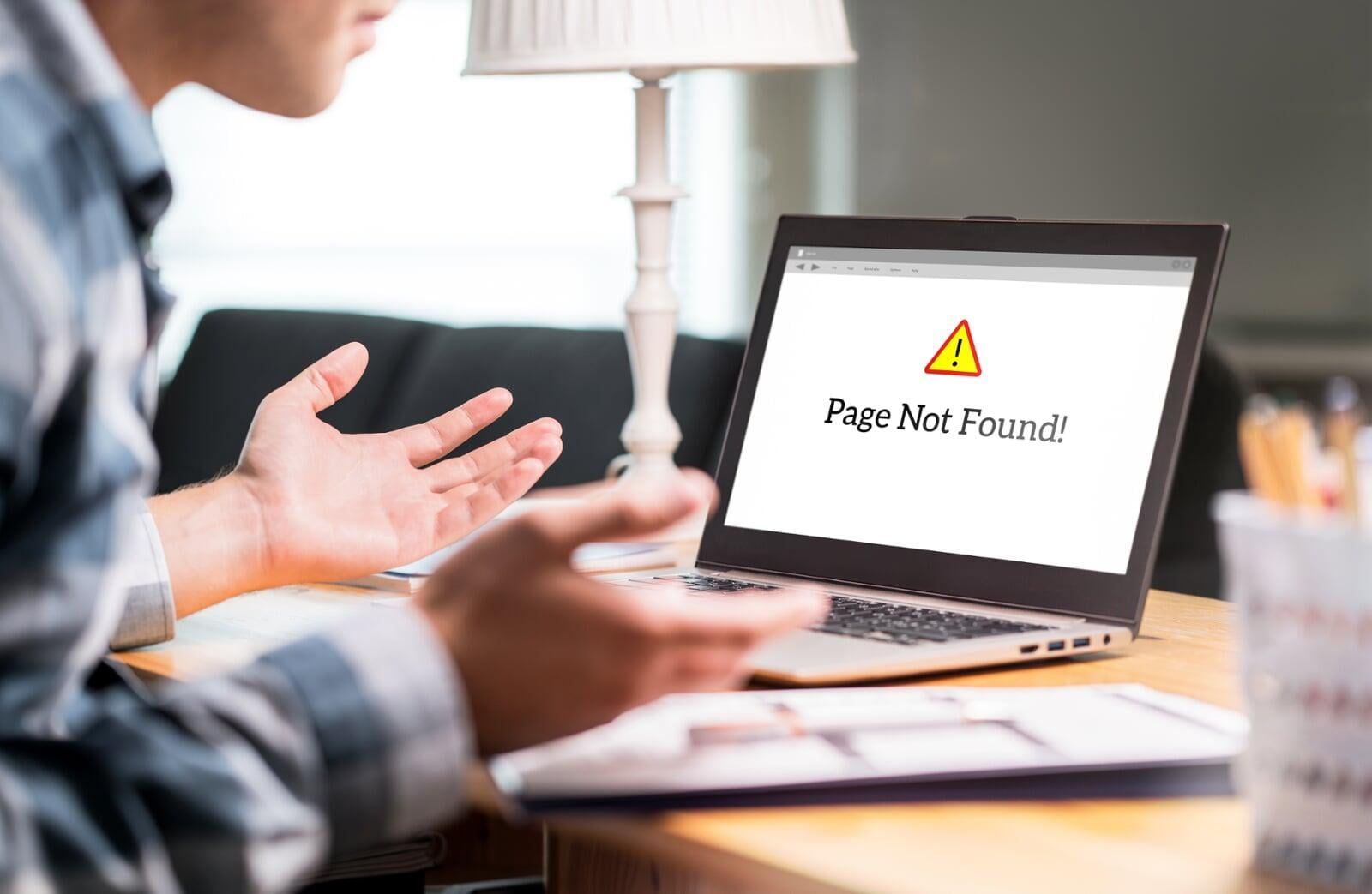 Information wasn't readily available or easily accessible.

Content was too dense for ease or too light to be informative (not user-friendly).

The call to action on the main page was unresponsive or the link was dead.

Content was not fully responsive or took too long to load.

Your website is not optimised for mobile or tablet devices.
There are an abundance of reasons potential buyers and sellers will click off a real estate site. Reducing the complexity of your website navigation will make your site more responsive, increasing click-through rates and reducing page bounce backs.
Your site doesn't have mobile user friendly web design
It is important to build a well thought out and well designed website which is user-friendly, whether your clients are on tablet, laptop or mobile devices. Currently, mobile internet users take up over half of the internet traffic in total.
If you fail to optimise your website for mobile, you're setting yourself up to fail. Think about the time your clients will spend on their phones every day. On their lunch breaks at work, on the commute to and from work, before they go to sleep in the evenings: all prime engagement opportunities for your clients.
Analyse the traffic you're getting from mobile users and the times they're accessing your site. If you see a surge between 7am-9am, chances are, your clients will be searching for properties with a shorter commute time. Harness this information and provide website features which match your users' intent.
Your website isn't optimised for search engines
Your website should include a range of features which will improve its appearance on search engines. SEO is a key marketing tool for estate agents, particularly local SEO, which provides location-specific answers for your users.
Each of your property listings and blog posts should be keyword rich to match your potential client's queries as closely as possible. The more your website can answer user questions, the more potential business you'll be able to reach.
Your real estate website is out of date
Keeping your website up-to-date is key for the success of your online estate agent capability. You wouldn't keep advertising a property which has already sold, and the same principles should apply to your site. If you know certain information is out-of-date on your site, it needs to be updated, as does the theme.
Having a landing page and website which looks dated is one major pitfall online agents fall into. With website development trends going in and out of fashion as quickly as some of the top fashion brands, it is no wonder that busy landing pages that may have confused some users are now looking like a thing of the past.
Your real estate website is not integrated with your estate agency software
We've already discussed the importance of your estate agency website in bringing in new clientele for your agency. But ensuring each of these leads is chased, contacted and supported through the buying process is key. That's where a CRM comes in.
Estate agency software is key for any agency to manage their customer relationship management through seamless and responsive communication. Your website is key for lead-generation, but your estate agency software is where you can convert website users into buying or selling clients. Failing to integrate your website and your estate agency software increases the chance of you losing leads and double-handling data.
Integrating your estate agency software into your website means that you have a centralised all-in-one platform from which your agents work efficiently. From listing properties, offering valuations, managing enquiries to finalising contracts, your estate agency software enables the automation of real estate sales processes from end-to-end.
How do you avoid estate agency website pitfalls? Dezrez's integration with Homeflow.
As web design specialists, Homeflow has created ready-made intuitive web design templates, which can be easily updated without the hassle. With a wide range of feature rich estate agency website design templates to choose from, it's simple to choose which web design best represents the brand personality of your real estate agency. Homeflow's bespoke websites are tailored to your bespoke brand, whether you're a rural estate agent or an inner-city lettings agency.
Homeflow websites can also be seamlessly integrated with your Rezi estate agency software. With Homeflow's integration with Dezrez, you'll never have to worry about having an out-of-date real estate website as your site will be updated in real-time and in sync with your CRM software. Under offer properties in your portfolio will be updated the minute an offer is received through your software system.
With the Homeflow Platform, the only thing you need to update is your content for the page. Your agents can focus on providing expert advice and local information on your website, knowing it will stay current and responsive due to Homeflow's team of on-hand software developers. Your real estate business can relax as the maintenance and website design of your site is covered.
Want to discover an integrated Homeflow website in more detail? Contact us to find out how you can build your perfect estate agency website.