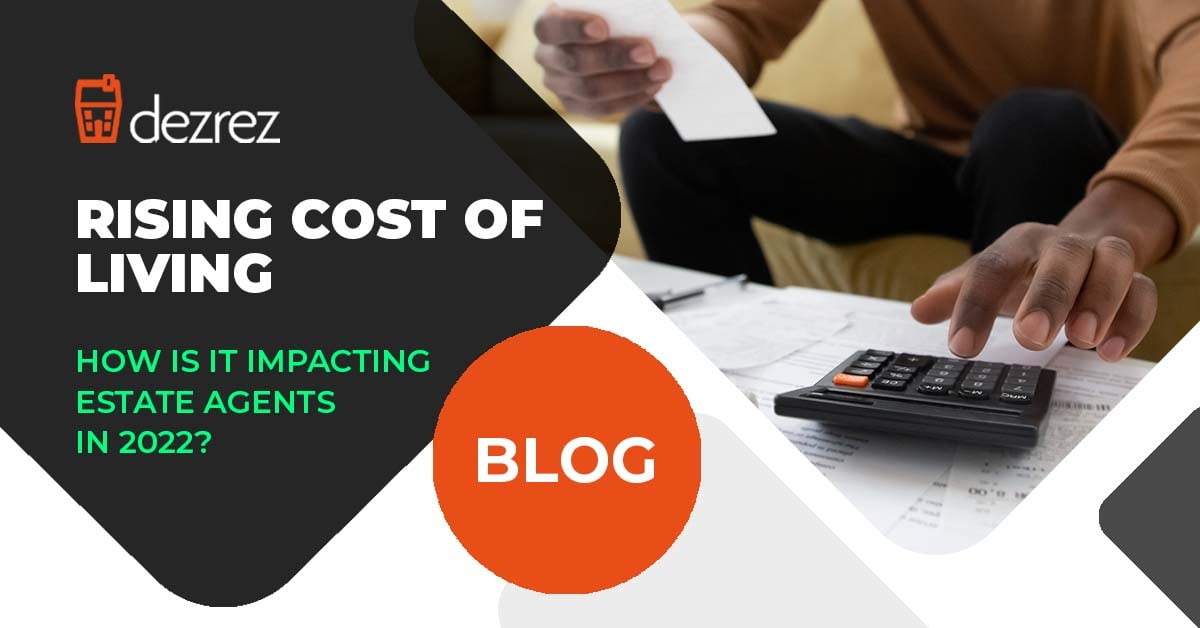 In 2022, we have seen the rising cost of living soar with the Office for National Statistics commenting that two thirds of adults reported a rise in living costs fuelled by rising energy prices. With the inflation of food prices rising by 4.3% in February 2022, the decrease in disposable income and stamp duty holidays now lifted, it is no wonder that the future of real estate in 2022 can seem uncertain.
How does the rising cost of living impact estate and lettings agents? And how can they react?
Rising L

iving Costs And The Influence Of COVID-19



In April 2022, average interest rates on mortgages reached a five year high, with a fixed-rate two-year mortgage as high as 2.86%, increasing from 2.58% in April 2021. Furthermore, buyers searching for the best mortgage deals to buy their dream property have to act quicker as borrowers now have to act within 21 days, meaning that their estate agent has to be as equally quick in their end-to-end sale.
The squeeze is felt too in the finalisations of sales, where the average time it takes to go from listing to sale is 16 weeks, representing its lowest completion time since December 2019. There is no doubt that the work-from-home lifestyle has prompted city dwellers to search for more spacious homes in more rural areas and there is a race to catch these properties before they are gone from the market.
Coupling the rising house prices and the urgency of getting the best deals on a mortgage, RightMove found that the property market is saturated with homebuyers as finding a buyer in the first week of a listing is twice as likely in comparison to the same period in 2019, perfect for sellers.
Estate agents will have to adapt their sales approach over the course of the year, as though property prices are consistently rising, with a 1.1% increase in April, this is expected to slow as the cost of living continues to increase. Letting agents are also expected to feel a shift, as rental prices are also reaching record highs.
With borrowing costs rising and household living costs being strained, the housing market will slow dramatically as we continue into 2022. Households are spending higher percentages of their wages on rent and mortgage payments, so the stakes of property sales are higher for the individuals.
Showcase The Energy Efficiency Of Properties
The Efficiency of Properties Certificate is a guidance tool for buyers and renters to calculate their living costs holistically. With the rise in fuel price rises peaking at £700 per month, it is evermore important for your clients to make fully informed decisions.
Money Saving Expert Martin Lewis comments that there are no longer any tips or advice for how to save money, and the struggle with increasing fuel costs will be felt across the nation. So, your client will want to know that their money is stretching as far as possible. EPC certificates are an informative and effective resource for this purpose. As an estate agent, you can boast the efficiency of a property and utilise this information in a sale or rental negotiation.
Estate agents can use their Rezi estate agency software to create automated EPC certificates to encourage buyers to purchase a property with greater energy efficiency.
Check out how automated EPC certificates increase client satisfaction.
Offer Virtual Tours Of Properties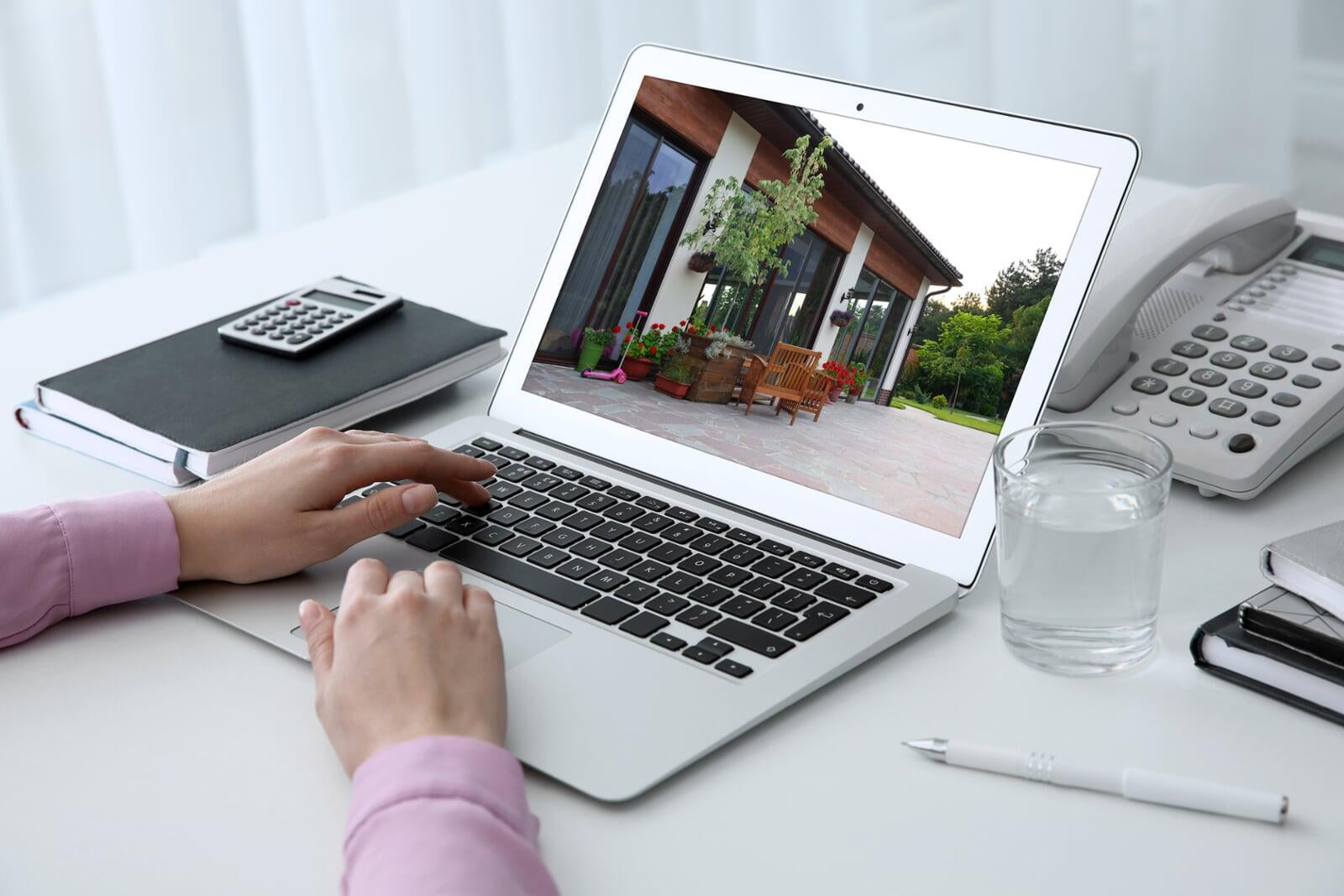 The North West and Yorkshire saw the largest price rises for properties across the country. This can largely be attributed to city-dwellers relocating to more spacious homes. Many of these relocators, particularly those moving across the country, will benefit from virtual tours of properties and your agency can also benefit from them.
Your clients need not worry about saving 5 pence per litre of fuel, as virtual viewings save them money on fuel costs entirely. Whether it is a new build or a buy to let property, your clients do not need to travel to a property they may not be interested in - it's eco-friendly and efficient. What more can you ask for?
The benefits are two-fold. Estate agents can benefit from increased conversion rates when you offer potential tenants or buyers a virtual tour as users will have a better idea of the property before an in-person viewing. As photographs can often be misleading, a virtual tour can catch the buyers interest and so moving forward, they are more likely to visit the property for the purpose of clarifying questions before making their bid.
Check out this blog post about the benefits of virtual viewing software.
Streamline Internal Processes
Increase Revenue Through Improved Communications
As estate agents, the goal of increasing your revenue is ever-present. A sure way to continue pushing those instructions into sales is to streamline communication and consequently boost the sales process.
With ReziAnytime, you can streamline your communication with landlords, tenants, conveyancers and agents in an all in one hybrid estate agency software. From online documentation signatures to checking the status of your transaction, real-time, live updates allow you streamline communication with all parties involved in the sale.
With automated estate agency software, your agent can spend more time selling and less time performing time-consuming and arduous administrative processes. From managing appointments to finalising contacts, Rezi can help you reduce bottom line costs by generating automated, intuitive workflows.
Removing the need for administrative time, your estate agency saves on bottom line costs as you can enable your agents to focus on selling more properties.

Futureproof Your Processes
Adapting your agency to facilitate changes in selling and buying habits is crucial, especially moving through 2022 in an era where experts can't make steadfast predictions about the housing market.
Dezrez offers a variety of software packages which digitalises your day-to-day workflow, allowing your agents to continue to do what they do best - selling! Online estate agencies with various communication methods are in demand and with Rightmove reporting two billion minutes spent on their website in March 2021, make sure that your agency mirrors the changing market's digital habits.
Find out more tips and advice about how to future proof your estate agency on our blog post.
Looking Into The Future For Estate Agencies…
Yes, the future of the housing market is always uncertain and we never know what the next year will hold. With that in mind, we may as well head to the pub and get that 3p saving per pint.
Click here to book a demo to see how Rezi can arm your estate agency for every eventuality.